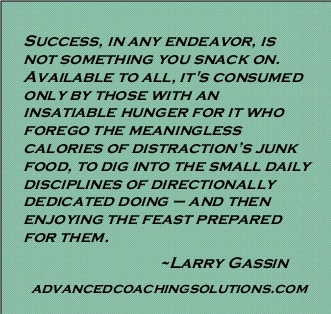 Success is not a snack.  As you continue to push toward, and for your goals,  and meet with the inevitable challenges, remember success comes before work only in the dictionary.
Keep at it, you were born to succeed!
Please let me know what you think.  In the mean time, here's to your increasing success!
Larry