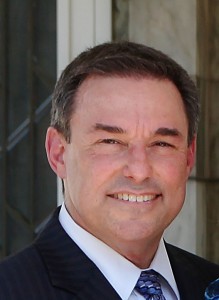 Larry H. Gassin, CPA, CCHt is the Founder and Head Coach of Advanced Coaching Solutions, an Orange County California based organization that has worked with clients across the nation.  As a professional peak-performance and business coach, he serves as a success strategist and leadership coach-advisor for executives, entrepreneurs, high performance professionals, athletes, performers and their teams.
His 7 Step C.O.N.T.R.O.L™ the Ball Success Blueprint System and other coaching methodologies help ensure clients experience critical strategic breakthroughs to massively and more rapidly increase their rate and levels of success.  They also learn how to take themselves, their businesses and their teams to a higher level of performance and achievement.
Clients have taken advantage of his extensive business and coaching experience to assist corporations, partnerships and individuals in a variety of areas.  Among these have been strategic planning, increasing revenue flows, development of team and project management, guidance in pre-IPO planning, executive and leadership development.  Also team building, marketing and sales training and other complex business and communication related issues.
Larry is a published author and professional speaker.  His book, "Unleash Your Hidden Weapons of Mass Promotion"  was endorsed by world famous Fortune 100 business consultant and coach Brian Tracy (CEO & President, Brian Tracy International; Founder, www.BrianTracy.com) who noted, "This books shows you practical, proven methods, techniques, tips and tricks to attract a steady stream of customers – faster, cheaper and easier than ever before".   It was also endorsed by international business consultant and coach to experts James Malinchak (Featured on ABC's Hit TV Show, "Secret Millionaire"; Founder, www.BigMoneySpeaker.com) who shared "If you want to learn how to quickly convert your prospects and customers into your own powerful, raving word of mouth marketing machine, then get and apply the simple, proven methods in this book."
His extensive experience at international "Big 4, national and local accounting and consulting firms provided tremendous hands-on expertise working with executives and management team members of some of the largest and most successful companies and professional service firms in the world as well as with highly creative entrepreneurs.  While at the then largest of the Big 4 firms, he was selected as one of eleven firm members nationally to develop the firm's litigation consulting practice.  In that role he was integrally involved in a variety of major historic litigation cases including U.S. v. IBM and U.S. v. ABC, CBS.  He has also served as an expert witness in business litigation cases.
While head of his own consulting, tax and accounting firm, he successfully competed against Big 4 and large regional and local firms for new clients, including a high-tech subsidiary of DuPont Corporation and some technology innovation enterprises, winning the clients' business.
Larry also has in-depth entrepreneurial experience as the President and CEO of an energy systems technologies company he founded that has done business with resorts, major hotels, restaurants, major shopping malls, apartment complexes, manufacturers and homeowners across the nation.  Specific clients have included Marriott, Embassy Suites and DoubleTree hotels, Shadow Mountain Resort and Racquet Club, South Coast Plaza shopping mall, Penhall Diamond, Texaco/Shell, and Citadel National Management Company, among others.
He has written articles; been interviewed in magazines and on TV; addressed an international conference of world leaders as well as an international conference of law enforcement professionals on combating human trafficking and slavery; coached division championship youth sports teams; and spent 5 years as an ecclesiastic leader with stewardship for a congregation of almost 500 while operating his businesses and along with his wife, raising their four children.
Having seen the extremes of both victory and success as well as struggle and stress, Larry has passionately committed his career to helping others break through and break out to succeed.  He believes "Hope is great, but it's NOT a strategy.  Hoping that things might change directions on their own isn't the best way to lead your life and build your career or business.  It's unpredictable, unfulfilling, and unreliable.  Ordinary people, with the right committed and focused coaching, can lead extraordinary lives!  Everyone can be empowered to live their life by choice instead of by chance, and experience "The Power of Success by Design!™"