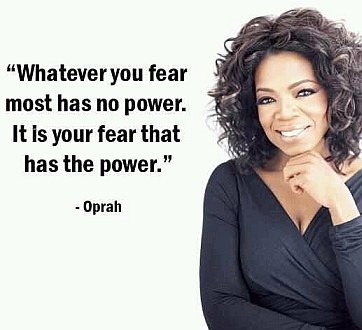 A power-filled insight from someone who has recognized this key distinction and whose life has shined a powerful light on it for all of us to see more clearly.  Understanding this difference can empower you to face challenges and
obstacles – and even major adversities – that have held you back or stopped you in your tracks.

What are 1 or 2 things you've been afraid of that you can see more clearly you really can take action on?  If they don't work out at first the way you hope, what's the worst thing that will really (in actuality) happen?  If they do work out, whether after 1 or 10 attempts, what great thing  could happen?
Until next time, here's to your increasing success!                          (photo shared by Adam Urbanski)
Larry