Recognize these friends of Jack Bauer? Got to meet and visit with Glenn Morshower and "shoot" some pics last week at Craig Duswalt's Rockstar Marketing Camp. Glenn is one of the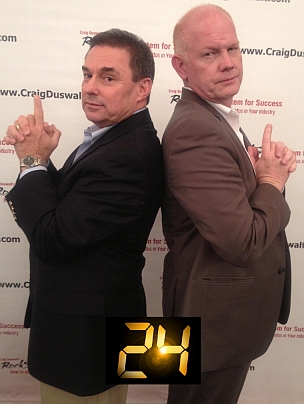 finest and nicest people you could meet. In addition to being a wonderful actor, he's a powerful teacher and absolutely one of the best and most inspirational speakers you'll ever hear. He completely blew away a huge audience. If you ever have the chance to attend one of his seminars "The Extra Mile", DON'T miss it!
Glenn has been featured in a large variety of major films and TV shows since 1976. A devoted husband and father, he invests a lot of his time and energy helping others thrive along life's journey.
Thanks for the visit, Glenn.