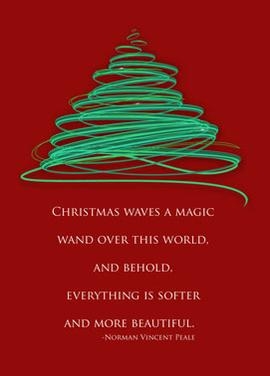 "For unto us a child is born, unto us a son is given…"  Isaiah 9:6
At this season of hope and joy and wishes come true, may you be blessed with the chance to fill the stocking of someone's wish-filled heart with that special gift that only you can give – the gift of yourself – that you both may have the merriest and best of days.
How I love this time of year!  And how grateful I am that the true and most significant parts of the season aren't impacted by the events around us, and can even change and temper them, and us, for always Christmas' waves its magic wand.
With heartfelt gratitude for you, and deep appreciation for our relationship and the blessing you are in my life, I give my warmest wishes to you and your loved ones for a Merry Christmas and a New Year that is filled with joy, success, and all things good.
Until next time, may you be blessed with the success you seek!
Larry